Running Northwest – The Dream Cast #Movies
No, not yet at least. Some authors, however, dream of their novels being turned into a film. Some, are against the idea because Hollywood has a tendency to kill great novels in film or TV adaptations. Nevertheless, many of us, at some point, at least like to imagine what actors and actresses would play certain characters from our books IF we allowed our works of blood, sweat, and tears to be adapted to a movie. So just for fun, I thought I would cast the potential actors and actresses for my first novel Running Northwest.
If you haven't read Running Northwest yet, it is an emotional roller coaster about a single father raising his on the Oregon coast and getting a second chance at lost love. It's a great love story filled with romance, attitude, and even some action. For those who haven't read Running Northwest yet, I'll give a quick description of the characters. I'll pick two actors/actresses (if I can) for each character so let me know what you think. I'll also pick the director/s.
Remember this is just for fun and I know almost NOTHING about the movie business…
Thomas James

(the main character)
Thomas who is in his mid-thirties is a big man with a secretly tender heart. He has a protective and loyal side and friendly demeanor which is matched by his occasionally stoic nature and somewhat nefarious past. After adopting his deceased fiancé's son after her tragic death in a car accident, Thomas begins to turn his life around in order be the good man the boy's mother (Sarah) always knew he was. He is learning to be a father while balancing a business and attempting to think about love again.
Side Note: Finding a known/lesser known actor to play Thomas was really hard due to his age (mid 30's) and he is very large and tall (6'4" 280lbs"). It's not something you can change since his size is played on in the story.
Seth Rogan
I like this idea and I thought about it awhile ago. I think everyone saw the extent of his emotional acting abilities in Knocked Up and a few other movies like Steve Jobs (AMAZING). I don't like his stoner movies because I don't like stoner movies. I think him as well as Jonah Hill, are good enough actors that they don't need to and shouldn't do the stoner roles anymore. He is a little short but his build and voice, in particular, are what sets him up for this role added to his personality and attitude he brings to his characters. I think he could bring an unexpected emotional dimension to Thomas.
Christ Pratt
He's got the size for sure and judging by the last few things he's done he appears to have the acting chops to play a more emotional role but still being able to show his wit and humor. His facial features were a key for the first choice in this role. Currently, Chris Pratt is 37 and 6'2" but could easily play someone in their mid-30's for a few years. Plus his beard is no joke ( see Zero Dark Thirty). It could be different career take for Pratt who is more known for action movies.
Daniel James
Daniel is 8 years old and is Thomas' adopted son. He is a small wiry yet precocious boy who has his mother heart and spirit and his father's strength. In Running Northwest, we meet Daniel a few years after his mother's death when her absence is noticeable in his life. His father is his best friend and sees them as a team.
OK, I spent weeks looking at child actors to the point I felt weird and stopped. Kid actors come and go and have really short acting careers usually. I like the kid from Jurassic World but he's about-about 4 years too old for the part since Jurassic World came out last year and was filmed like 3 or 4 years ago. You can't watch a movie and say, "Hey that kid could play this part," because that kid is too old now. So I invite you to make some suggestions I guess. In all reality, the kid who would play this part probably isn't born yet or is very young.
Stephanie Davis
Stephanie is in her late twenties. At the beginning of the novel she is just coming out of very bad long term relationship and the readers are watching her fall apart emotionally. She needs a change and she needs hope which leads her on a journey into her past which will eventually determine a new life and future she thought she lost. Stephanie is emotional and brash but guarded and scared. 
Sophia Bush -34-  If you are a fan of Chicago PD you will know who I am talking about. I love her attitude in general but her look and especially her kind of raspy sexy voice matches what I envision Stephanie to be on screen. She knows how to really get emotionally involved in her roles and characters while showing strength and frailty. She is a hair old in real life but looks young enough to play someone in their late 20's. She is 5'4″ so a little shorter than the character she could play. I think this would also be a nice change in character for Bush.
http://build.aol.com/video/560e8794e4b0d5cce581ed41/      (The video is really an awesome interview by the way.)
Jennifer Lawrence – 25, As cool as this would be I don't think an Academy award winning actress would come anywhere near this book's film adaptation. BUT she fits the character wonderfully. For me, her best role was Silver Linings Playbook. Stephanie is a little flawed, neurotic and tender and Lawrence can pull that off as we saw in that film (another book adaptation).
Derrick Pazinski
Derick is a short stocky man, covered in tattoos and is two years younger than Thomas. They are best friends and were friends when they lived in Michigan before moving to Oregon. Derrick is in a serious relationship and co-owns a bar with Thomas. Derrick's past is just as nefarious as Thomas's if not more so. In many ways, Derrick is Thomas' right hand and his only protector.
This was actually tough as hell. Finding an actor who is shorter than Thomas by nearly a foot and yet built like a bouncer is harder than you would think. Derrick is a significant role in the book and story so the acting ability is important.
Tom Hardy – I think Hardy could pull off the protective brooding darkness that is key for Derrick. His size and ability to really transform himself for a role would work well here while not being too physically demanding. Derrick is an edgy guy with good intentions but sometimes goes overboard and Mr. Hardy would work well here. However, Tom Hardy is a big time actor and I don't see him going for a smaller role but I could be wrong.
Jeremy Renner – 45- We all know him as Hawkeye from the Avengers franchise but I thought he was great in The Bourne Legacy. He's got that worn/edgy look but also a caring feel to his personality. Yes, he's a little old but he looks like he could pass for mid 30's. Again I think it would give Renner a chance to show off his acting abilities more than some of his action roles have. I think I could get Jeremy to do this part lol.
Andrew Bergman – This is my good friend Andrew and one of the badest dudes I know. He is not an actor. I'm pretty sure he could do it regardless.
Tracie Adams
After hearing from several readers I found out that Tracie was a character many of them loved and hated. "She better not end up with Thomas" was something I've heard often. Tracie is a hard-nosed and attitude filled 22 years old who is still discovering her place in the world. She is an employee of Thomas and also his son's regular babysitter. She plays an important role in Thomas life and in the story although not a main role.
Kat Dennings – You know her from Thor and Two Broke Girls. Physically she is the perfect match for Tracie as an actor. Her seething attitude combined with her ability to effectively show emotion would make her a perfect Tracie. Although she is 30 I think given her younger looking features she would play someone in her early 20's rather well.
Aubrey Plaza – We all learned how awesome this deadpan famous actress was in Park and Recreation as April Ludgate and in the years since the show ended, she only got better, more hilarious and cuter. She was insane in Dirty Grandpa playing the sex/love interest of old man Robert De Niro and if you haven't caught her in the TV series Legion you are missing out on some awesome acting. I think Aubrey Plaza could more than easily play the role of Tracie but I think she could add a different dimension to the character than one might expect. Also in a perfect world, it could be interesting to see share screen time again with her former Parks and Rec husband Chris Pratt. After all she loved him when he was fat, Pratt.
Ann and Ben Martin
Ann and Ben are an old married couple and the former owners of the house Thomas now owns. They are his oldest friends on the Oregon coast. Ann is in some ways a second mother to Thomas and eventually, becomes a new friend and confidant to a new face on the coast with a connection to Thomas past. She is an energetic, spirited and wily old lady with a hint of a southern accent. For the most part, both characters could be left open to interpretation when it comes to physical traits. What makes these characters important in the story is there spirit and attitude as well as warmth. They are literally the key to the story.
Ann Martin
Ann is a former Las Vegas showgirl who spent time with the likes of Frank Sinatra and the Rat Pack. She has a sweet and sincere demeanor and flair of southern attitude but can be very "in your face". She has a quick wit and sometimes overbearing but well-meaning personality. It will take a very special person to nail this character.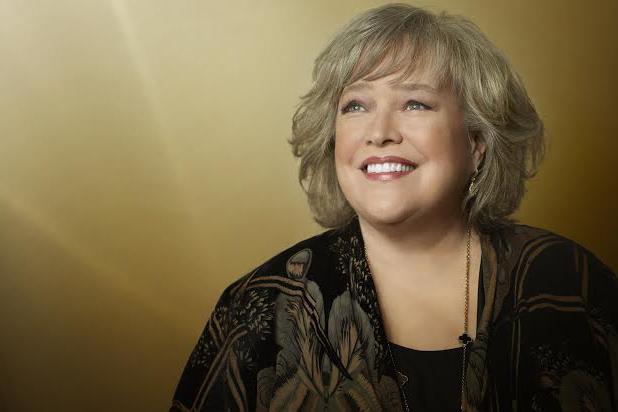 Kathy Bates – How can you not want Kathy Bates for anything. She is amazing, rough around the edges and also sweet. Her brutal honesty and overall southern charm and charisma are almost perfect for Ann. There is a very important pseudo mother-daughter relationship between Ann Martin and Stephanie Davis in Running Northwest which pushes the story and the characters choices. https://www.youtube.com/watch?v=BKytx8yhMio
Kathleen Turner – She was a late entry and replaced someone else. Ann is a massively important character in RNW and between Turners on screen presence and her sultry voice, I think she could more than play this role. How can you NOT like her voice? Just listen to it!
Ben Martin
Ben is an easy going, sexy yet subtlety charming man in his late 60's and is Ann's rock. Some of Bens best moments are during interactions with Stephanie in Running Northwest. He is strong yet tender and is that kind of character that makes everyone in the room feel more comfortable just by his presence. He's got an old-school charm and confidence that you only find in men of a certain age and era.
Kevin Costner – You can't go wrong with Mr. Cosnter in hardly anything. This would be an extremely small role of Costner who is used to his share of blockbusters but would see more screen time than he did in Batman V Superman if the screenplay was done correctly. With some creativeness on the script writing, his scenes with Stephanie could be even better.
Tom Hanks – This would please me in so many ways because some of the characters Mr. Hanks has played have inspired my life and writing. I think at the age he is at now he could easily play Ben and add a uniqueness to the role with some of his mannerism. He's got that classic old school Hollywood look now which would translate well to this project.
Pockets
Pockets is an old Irishman and perhaps is one of the seediest men on the Northwest coast. He's sneaky but a thoughtful old man and considers himself quite the ladies' man even in his 70's. Pockets is another of Thomas and Derricks oldest friends and has or had business dealings with them both. There is more to Pockets than anyone in his life on the coast realizes. His history stretches back to his days as a boy on the streets of Belfast as we learn in All the Roads Home The Oregon Series: Book One. Any actor who plays this part would need the ability to have an Irish accent as well as the ability to show a tender side with a subtle brooding edge.
Peirce Brosnan – recently Brosnan has become very well known for playing small but important roles in films which are a change from his leading man status of the past. He really immerses himself in the roles he plays and I think he could do this role very well and accurately. There is a bit of mystery in those aging eyes which Pockets would have as well.
Nick Nolte – this is who I envisioned while writing the character when it came to his voice and I love him as an actor in his older roles. Pockets is a grizzled, time-worn type of guy with a chip on his shoulder.  I don't know if Nolte can pull off the noticeable Irish accent which is key. If he could however then we might as well just throw him on screen now.
Director
– Garry Marshall – regretfully Mr. Marshall died while I was putting this post together a few months ago. So I'm going with one of my favorite screenwriters and directors Richard Curtis (Notting Hill, Love Actually)
So, tell me your thoughts for all of you who have read Running Northwest. Remember this is just for fun. Did I hit the nail on the casting head or miss horribly? I'd really love to see a movie made on my favorite part the Oregon coast.